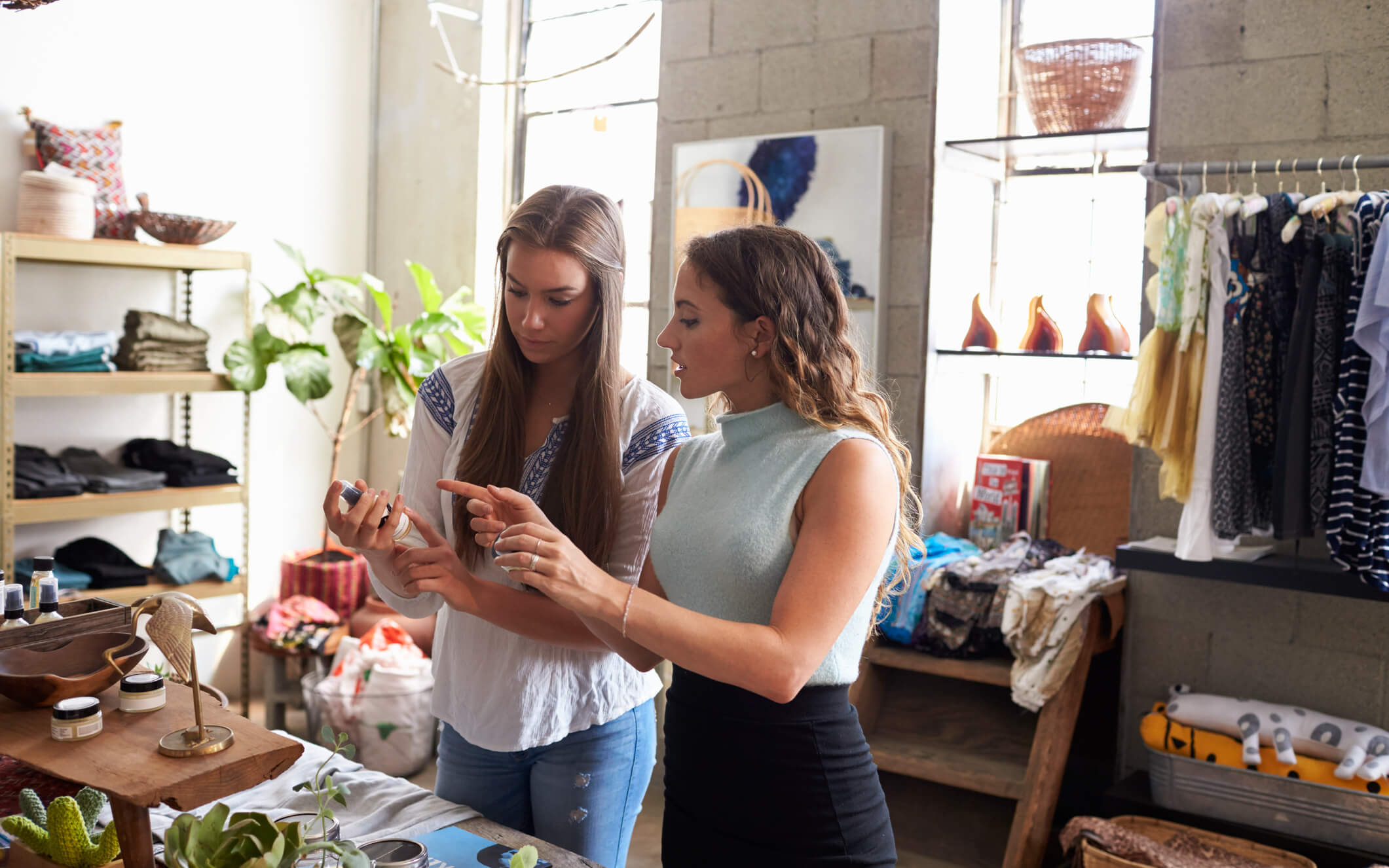 Trader Joe's isn't your typical grocery store. Instead of offering a broad selection of items in a huge space, TJ's curates its products carefully and makes them easy to find by keeping the store's footprint small. And although many of the products are fairly standard, they're presented in unique, branded packaging, and many products achieve cult status among customers.
These differentiators, combined with an emphasis on friendly customer service, helped Trader Joe's take first place in Forrester's 2018 US Customer Experience Index. The success of the Trader Joe's model speaks to a larger trend: Rather than prioritizing low prices or endless product options, customers are choosing the brands that offer the best customer experience.
Whether you already have the brand recognition of Trader Joe's or you're still getting established, focusing on the customer experience is the best way to develop a loyal customer base. By creating engaging experiences and improving the shopping experience on every channel, you can show customers that you value their time and their business.
Here are just a few of the ways you can build customer loyalty with experiential retail.
Setting up Integrated In-Store Technology
Online shopping has exploded in the last few years thanks to its speed, convenience, and—let's be honest—the ability to compare prices across sites. But physical stores offer something you cannot get online: You can touch and feel the product before buying and get help from a knowledgeable sales associate or stylist.
Adding fully integrated retail technology to your brick-and-mortar store gives your customers the best of both worlds. They can experience products first-hand with knowledgeable staff who have detailed product knowledge and can make personalized recommendations (arguably better than any algorithm), and in-store solutions power up-to-the-minute inventory, fast checkout, and easy returns.
The more you bring the convenience of online shopping into the store with that added human touch, the better the experience will be for all of your customers—not just the ones who prefer to shop online.
Providing New Ways to Shop Online and In-Store
New technologies also allow you to create an innovative online shopping experience. Chat and instant video conferencing give customers ways to speak with in-store specialists or sales associates before making a purchase. This approach can be "as good as being there," and it appeals to customers who don't live close to a store location or don't want to make the trip.
For physical store locations, providing innovative ways to shop doesn't always require new technology. Nike offers a high-value in-store experience by offering free fittings for shoes and other gear purchased at the store. These fittings ensure customers are leaving with the perfect product, which boosts customer satisfaction and helps cut down on returns.
Offering Personalization
Customers know that many online-only retailers can offer the same products at lower prices and that the selection may be wider than at a physical store. But brick-and-mortar locations can still win on personalization.
This includes using data to personalize the shopping experience. For example, associates can use a customer's shopping history to recommend a new style for them to try or an accessory to add to something they already own. Personalization can also mean creating ways for customers to take home a unique item. For example, Madewell encourages customers to visit physical stores by offering custom embroidery and stamping on products ranging from leather goods to T-shirts to denim. Customers can visit an in-store personalization station and leave with a new purse that has been stamped with their initials. By tailoring the in-store experience to the individual customer, you can forge a stronger connection and give them a story that they will want to tell their friends about.
Experiential retail is changing the game for retailers of all sizes. Accumula clients have used all the techniques above and more. Wondering how you can create a better retail experience? We can help. Start a chat here.