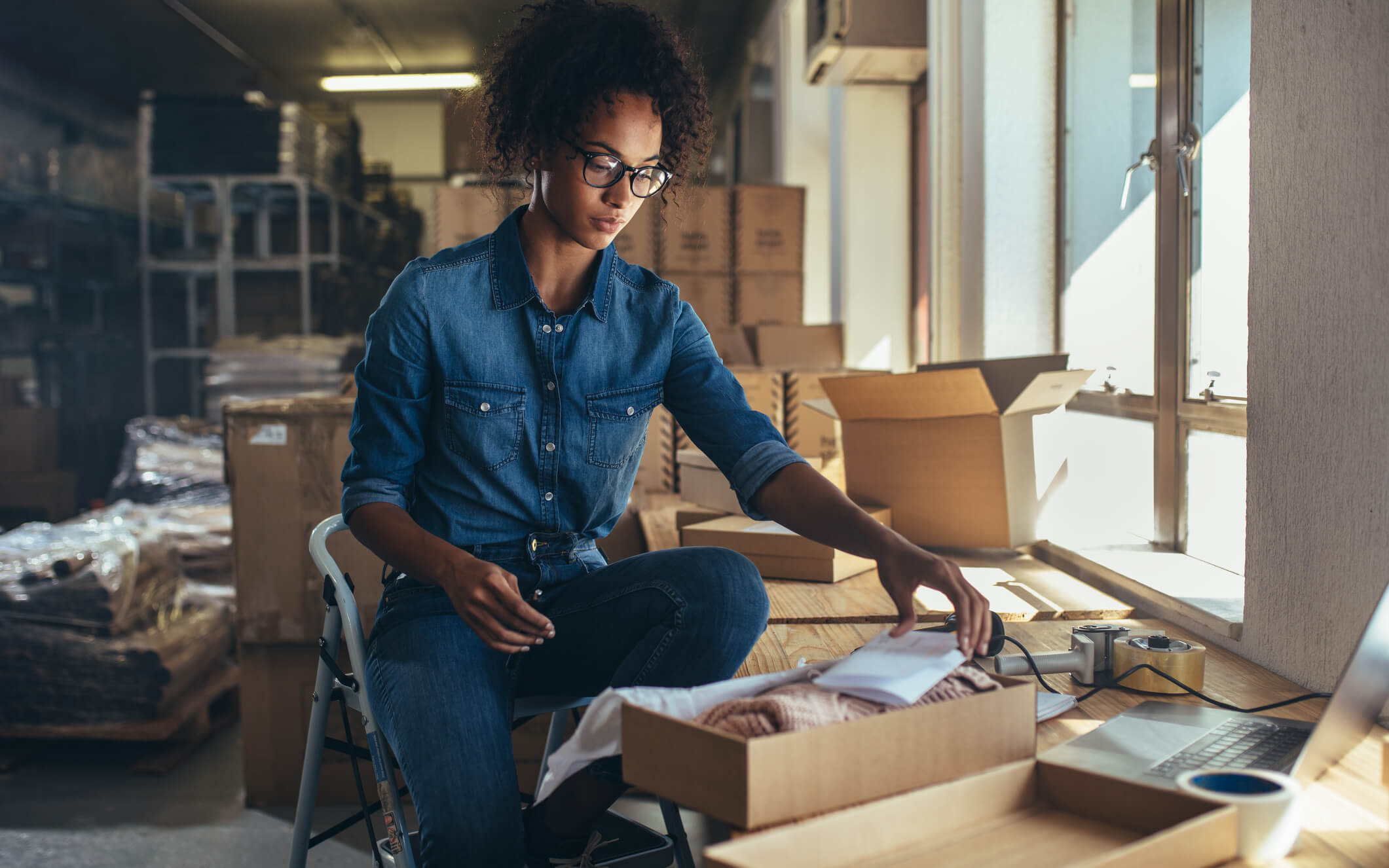 Launching a boutique is hard work, and growing the business is even harder. But there are great tools out there that will simplify your workload and help you accomplish more in less time—even if you're starting out as a one-person operation.
Whether you've just opened your own boutique or are looking to open a boutique in the future, your backoffice setup will have a big impact on your success. Here are some practical steps to simplify boutique management so you can save time and stress less.
Invest in a Worthy Point-of-Sale
One of the most important tools is a cloud point-of-sale solution that integrates with other retail technologies. Today's POS solutions offer an incredible range of features that are valuable to boutique owners, including inventory management, revenue tracking, loyalty rewards programs, analytics dashboards, employee management, and other tools that simplify your work as a boutique owner.
A POS is much more than a cash register. It serves as a hub for a wide range of business tasks, centralizes these tools in a single platform, and provides real-time visibility into business activities that boutique owners would otherwise struggle to track.
Sync Online and In-Store Inventory and Data
When your online store and brick-and-mortar store are separated from one another, it feels like you're running two separate businesses. But these retail channels aren't distinct businesses, and they shouldn't be siloed that way.
Your POS will play a big role in unifying online and in-store and will be where inventory is managed (e.g., product info, purchase orders, transfers). Tools such as Accumula allow you to synchronize your online and physical store to make your entire business easier to manage.
Having a better handle on inventory allows for easy order fulfillment, faster shipping to customers, and better visibility of which products are in stock. Make sure you're able to take online order returns in your store—it's easier for your business, and your customers will appreciate it.
Organize, Automate, and Outsource
Be open to using software tools to outsource and automate tasks that typically fall on the shoulders of boutique owners.
Not a fan of bookkeeping? Use a software that integrates with your POS and crunches the numbers for you. Solutions like QuickBooks are built for small business owners and make it easy to organize spending, manage cash flow, and make financial decisions with confidence. A solution like this will also be backed by a network of professionals who offer accounting services for a low monthly cost.
Boutique owners have to wear many different hats, but outsourcing some of these tasks to automated or semi-automated tools will free up more of your time.
Use Analytics to Make Life Easier
Whether it's improving inventory management or using data to advertise to shoppers who abandoned their online carts, analytics are your best friend when you're working to build a more efficient business.
For example, let's say you're looking to hire a second employee to assist customers at your store. But you can only afford a second employee for a few hours a week, so you need to make that added payroll count. By looking at the peak activity time frames in your POS system, you can figure out when you'll get the greatest benefit from having a second employee on-hand—even if those peak windows differ from one day to the next.
These possible data-driven insights are endless, and they all offer value to your boutique by improving efficiency, streamlining processes, and allowing you to do more with less. Make sure you've got an analytics tool in place to improve your performance and make your life simpler.
Connect with the Boutique Community
Who understands the challenges of running a boutique better than your peers? No matter how small your market is, there are other business owners struggling with the same problems and navigating the same challenges.
You can also join online communities such as The Boutique Hub to connect with peers around the world and share your experiences. The Boutique Hub is a network of more than 20,000 boutiques from all over, and it is highly recommended as a resource to spare yourself and your team from hardship as you conquer the market.
If you're a boutique owner, you already work hard. But it's just as important to work smart and stretch your efforts for everything they're worth. Take advantage of these tips to build a successful boutique—while keeping your sanity intact.