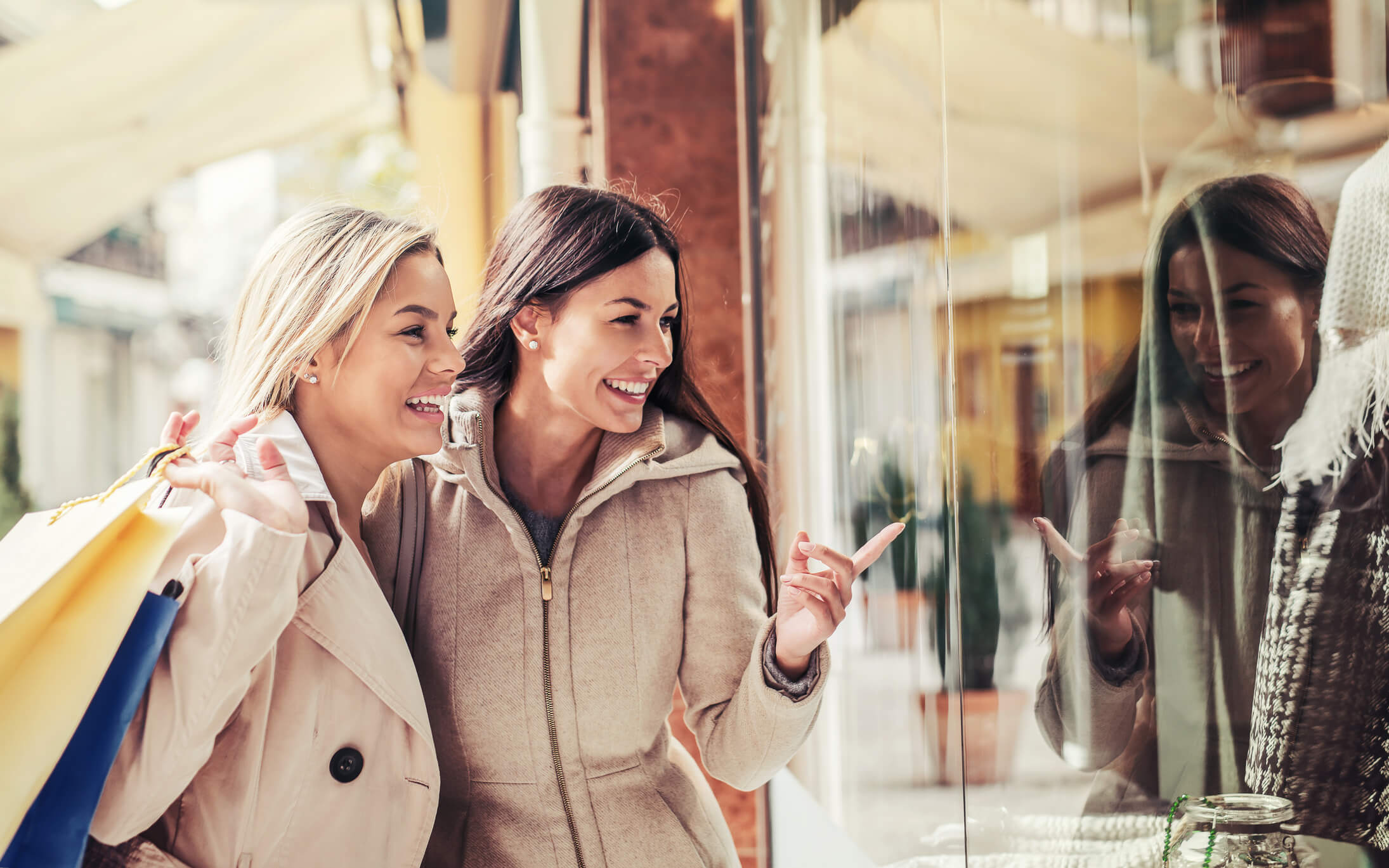 Today's shoppers have more ways than ever before to shop their favorite brands. With so many channels at their fingertips, customers expect a higher level of choice, flexibility, and convenience, no matter where they shop.
When you see successful online-first brands, such as Casper and Warby Parker, add more and more physical store locations, it's clear that no single retail channel is the path to success. Customers are now expecting to be the focus of whichever channel they engage with, from brick-and-mortar to social and beyond.
Channel-focused retailers have to become customer-focused brands and take every opportunity to make shopping as effortless as possible.
In other words, your customer is now the only channel that matters. But how did we get to this point?
Retail brands used to be able to treat channels as separate platforms for selling products. Now, customers rarely start and end their shopping journey within the same channel. Only 7 percent of shoppers are online-only, and just 20 percent are store-only, leaving a majority 73 percent who prefer to shop across multiple channels. This whopping 73 percent represents the overwhelming majority of shoppers—shoppers who choose when, where, and how they want to shop.
Whether hopping from Instagram Stories to your mobile site or reserving an item for pickup before heading to your physical store, customers expect to be able to pick up from where they left off in their shopping journey. This means each channel needs to be consistent and up-to-date, show the same products and deals, and take into account personalized information, such as a record of past purchases.
Reducing friction is key; if your customers notice a disconnect between channels or have limited options for reserving, purchasing, or returning items, they may choose to abandon their cart—digital or physical—and shop elsewhere.
To avoid this, consider organizing your business around the customer experience. Putting customers first leads to better sales numbers, stronger customer relationships, and more repeat shoppers.
The Importance of Being Customer-Centric
Maintaining and growing brand loyalty comes down to making your customer the center of everything you do.
Many brands are already picking up on this; nearly half of retailers say customer centricity is their top strategic initiative. However, over 40 percent of brands are still viewing this only on a channel-by-channel basis.
To craft the ideal shopping experience, take a step back and view your brand from your customer's perspective. Shoppers don't see a fragmented set of channels—they just see one brand, one relationship. They just see you.
The more you can blur the lines between channels and show your customers that you see them, the more they will reward you.
What Does a Customer-Centric Strategy Look Like?
Here are some of the top ways you can create the dream shopping experience for your customers by meeting and exceeding their expectations:
Consistent product information across all retail channels.
Should a product cost one thing in-store and another online? Of course not. Using a product information management app (PIM) makes sure product info and pricing are consistently displayed on every retail channel automatically. This makes life easier for your staff and gives shoppers confidence in your brand.
Maximize your inventory by listing both your warehouse and in-store inventories online.
This simple change increases the amount of inventory available for purchase, resulting in larger order sizes, higher sell-through, and fewer abandoned carts.
In-store pickup and ship from store.
Most brands have a higher concentration of online shoppers in the cities where they have retail locations. Give your customers the choice of how and when they want to receive their order. Expanded shipping options provide customers with the flexibility they have come to expect from retail giants.
Easy in-store returns for online orders.
Regardless of where customers place an order, they appreciate the convenience of returning those items at a nearby store. Amazon and Nordstrom have set the bar in this regard, providing multiple options for easy returns that don't require repackaging products or visiting a shipping store.
In-store inventory availability.
Help customers find the products they want in their local store by displaying in-store inventory by size and color on your website. The National Retail Federation recently found that 55 percent of shoppers desire this improvement. Ultimately, it can drive more traffic both online and off, and increase sales by an average of 20 percent.
Omnichannel discounts and gift cards.
Your goal is to sell more, and 73 percent of shoppers are "channel-surfing," so why limit a discount or gift card to only one channel? Special events are still great ways to drive channel-specific sales, but consider honoring discounts and gift cards across channels to increase the lifetime value of your customers.
Today's shoppers aren't committed to any one retail channel. They like to wander, and they prefer brands that not only follow them wherever they go, but are already waiting for them when they get there. Are you ready? The tools are now available for brands of any size to utilize these strategies. The more options you can support for your customers, the better. Happy customers are likely to become repeat shoppers—and some of your brand's biggest evangelists.
When you put your customers first, good things happen—we promise!