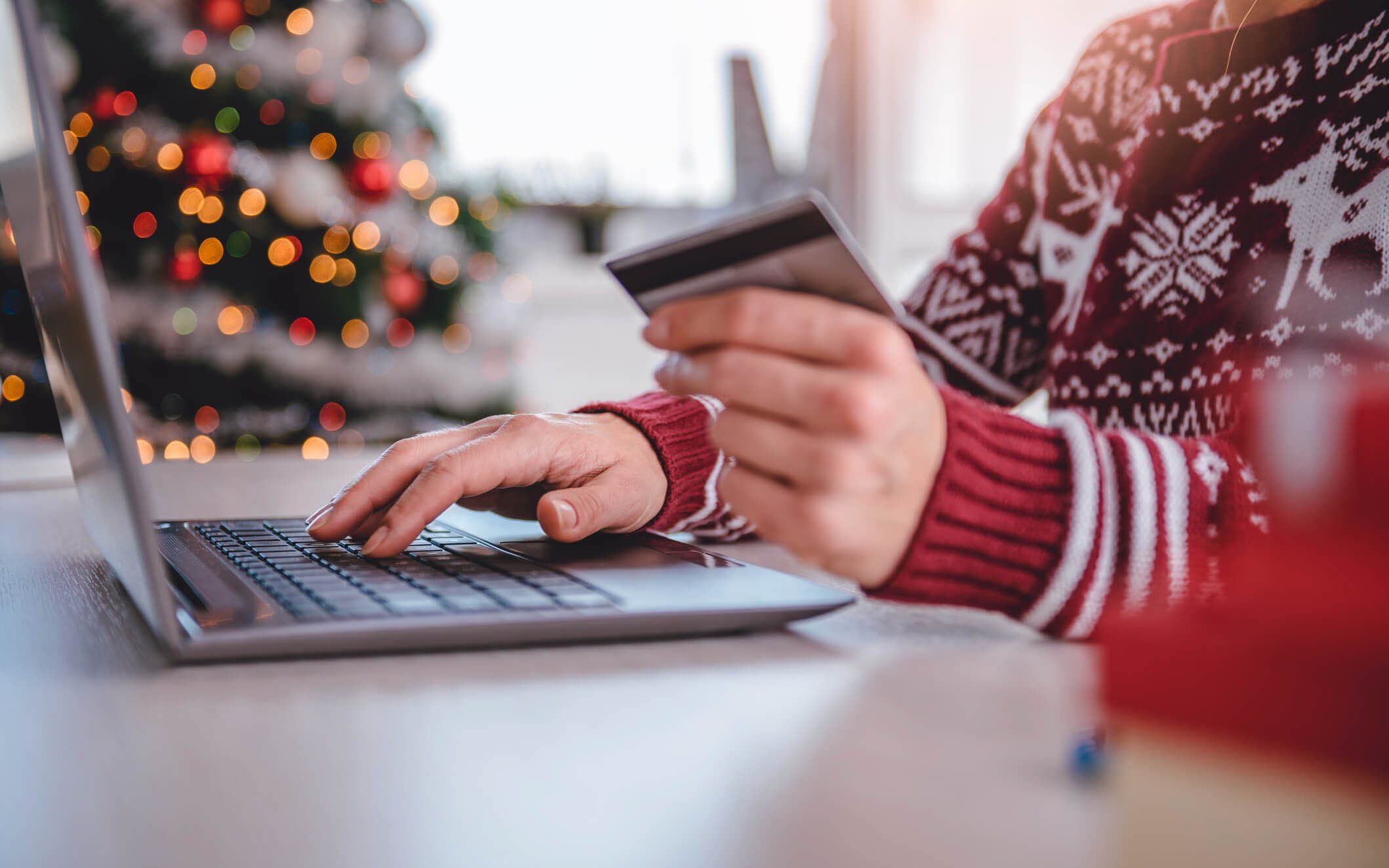 Every retailer counts on strong sales during the holiday shopping season. But small businesses can't always count on a major advertising budget to compete with the retail giants like Amazon.
However, whether you have one store or 100, you can delight shoppers by giving them a memorable shopping experience and personalized service.
The holidays are a great reminder that it's not just what you get that matters; it's the little things that create a festive atmosphere. And that focus on the little things can help small brands build strong connections with their customers. Here are five easy ways to win over holiday shoppers, both online and in-store.
1. Offer 1-to-1 customer service to help customers find the perfect gift
Personalization is always a winner with customers, but especially during the holidays when many of your customers are trying to find the perfect gift at the last minute.
Etsy has jumped on this opportunity with its innovative "Holiday Hotline." In early November, the company hosted a phone event during which shoppers could call a dedicated line to discuss their shopping needs with experts on the Etsy team. After learning more about the gift recipient and the shopper's ideal price point, Etsy's experts offered tailored gift recommendations and followed up with an email with links to those recommended items.
You can recreate this in your stores by ensuring you have plenty of in-store associates available to provide individual help to customers. Meanwhile, you can offer a similar level of service online through personalized email recommendations and by using chat on your website and social media channels to answer questions and provide shopping advice.
2. Decorate your store for the holidays (including online!)
Remember what we said about details? A little in-store decoration can go a long way. Find ways to add decorative touches that bring the holiday spirit into your store while also fitting your brand's style. These decorations don't need to be expensive or complicated—simple garlands, scented candles, twinkle lights, and themed signage will go a long way. And don't forget about music! Putting together a fun and unique playlist that fits your brand is an easy way to add to the holiday vibe.
Window displays are essential for creating an inviting atmosphere for shoppers passing by. And don't forget your online store, where you just need to update a few simple graphic illustrations to make things more festive.
3. Offer holiday-themed events and experiences in-store
It's impossible to overstate the importance of winning over foot traffic. This can be as simple as a cider and cocoa shopping event where customers can warm up and enjoy a free cozy beverage as they browse.
Another way to get customers in the door is to set up festive backdrops for holiday photos—ideally ones with some subtle branding. You could also arrange an appearance from Santa, especially if your brand caters to children and their parents.
For something more immersive and product-focused, consider an interactive experience like the Macy's Fragrance Bar. This in-store installation is aimed at increasing perfume and cologne sales ahead of the holiday season, and it makes use of in-store space in a way that online retailers can't match.
Another option is to set up an in-store workshop or event that individuals sign up for in advance. Invite a local artist or stylist to teach a fun DIY class on how to make a wreath, ornament, or holiday centerpiece.
4. Add gift-wrap services online and in-store
Many small businesses skip gift-wrap services because of the extra time it takes to wrap individual items for customers. But research has shown it's one of the most effective strategies for increasing average order value, customer retention rates, and overall holiday revenues.
Some platforms, such as Shopify, allow you to easily offer gift-wrapping services on any online order. The additional charge to the customer covers the cost of materials and the extra time commitment from your sales associates or backoffice team.
Still not sold on offering gift wrap? Compromise by following Nordstrom's example: Skip the full gift wrap and offer a $2 "Gift Kit" instead that gives customers all of the materials to wrap the gifts themselves.
5. Promote flash sales and last-minute holiday deals via text and push notifications
Have a mobile app? Sending out push notifications with promotions and messages is a great way to directly connect with shoppers. Depending on the user's location settings, you can trigger notifications based on proximity to a store location to give them a nudge to stop in and shop.
No mobile app? No problem. Some retail systems such as Lightspeed can integrate directly with SMS messaging tools. You can text shoppers to let them know about flash sales, store events, contests, and other limited-time offers.
By offering festive experiences, connecting with customers, and going the extra distance to help them find the perfect gifts for their friends and family, you can turn your business into a favorite holiday destination!