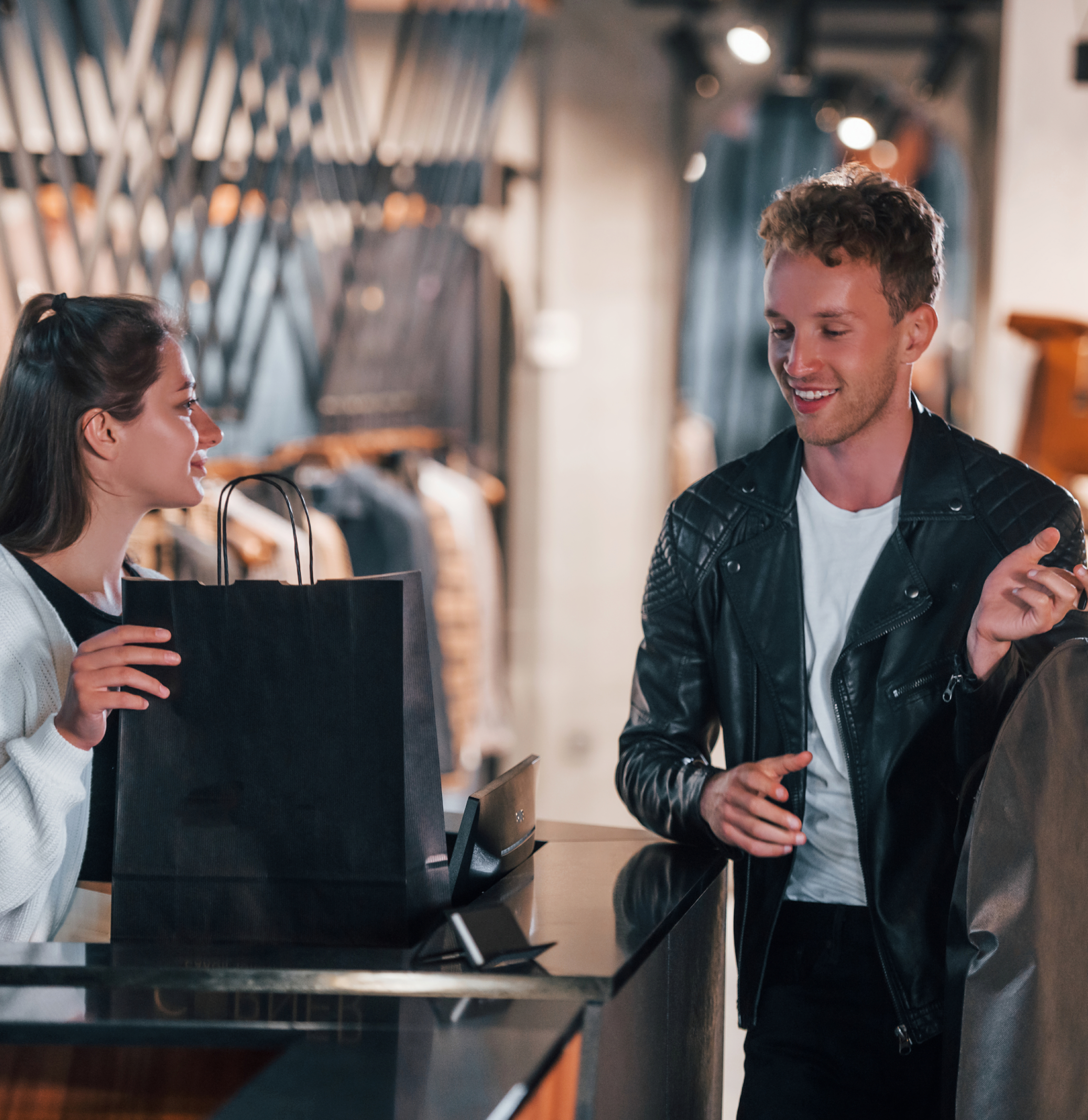 When you spend your day directly interacting with customers and your store's point-of-sale (POS) system, you begin to see the little details in your day to day can have much deeper implications for the business. With more than 80% of retail sales including interactions both online and off, customer expectations around speed, convenience, and accuracy have only grown. As a result, the benefits of a more integrated system that connects your sales channels, financials, and marketing are becoming more obvious, and more essential.
While the last few years have been chaotic for brick-and-mortar retailers, they are continuing to grow. And so is the need for technology. According to TechRadar, the global POS software market will reach a staggering $30.86 billion from today's $17.66 billion. POS systems, especially fully integrated systems, are becoming increasingly popular and critical to success in today's business world.
Let's take a deeper look at what fully integrated POS systems are, the benefits they bring, and how they can start solving the challenges you see every day.
What Is a Fully Integrated POS System?
Traditional point-of-sale systems handled individual transactions by ringing up customers and presenting a total bill for their purchases. Today's POS systems are far more robust.
These systems now integrate payments at the software level while recording transactions so you can keep your financial operations running smoothly. But they also include:
Product information management (PIM) and discount management to determine product specification, pricing, and promotions
Inventory monitoring and replenishment management based on purchase trends
Customer purchase history to extract insights from purchase patterns and trends in detail
Fully Integrated vs. Vertically Integrated
There are so many options when selecting a POS system today. But when it comes to connectivity, store owners can basically choose between fully integrated and vertically integrated options. Each can achieve good omnichannel results including a pickup in-store and easy online returns but also distinct advantages and disadvantages that are important to consider. For the purposes of this discussion, we're going to ignore non-integrated POS systems because any business that isn't integrated at this point is the walking dead.
Fully Integrated
Fully integrated POS systems leverage partnerships with other software platforms to deliver a complete set of integrated business tools. In most cases, there are multiple platforms to choose from for eCommerce, accounting, and marketing that include leading "best-of-breed" platforms. There may also third party integrations that offer extensive configurability without building integrations from scratch.

This Fully Integrated approach offers more platform choice and supports more complex workflows. Depending on your business, that may be overwhelming or it may be essential.
Some of the key points to know about a fully integrated POS system are:
Increased choice: With more platforms available to choose from, your business has the opportunity to design and tailor the shopping experience to your customer. You also have the ability to easily switch to a new platform if your current one isn't delivering the results you expected.
Operational efficiency: Fully integrated POS systems tend to have deeper inventory functionality built in. The integrations help extend this functionality to the other platforms in your stack, rather than requiring an additional app. More robust inventory management is critical to scaling any retail business.
More complex to implement: With more platforms engaged, it can be more complex to implement a fully integrated POS but the end result can also be more powerful. This gets more streamlined every day. Be sure to ask yourself, "do my near-term business goals require this kind of power?" If they do, a Fully Integrated POS may be your best option.
Increased flexibility: With more configurable integrations, you can handle more complex workflows and requirements. For instance, subtracting 2 units from the available inventory quantity online to reserve inventory in stores or protect against inaccuracies.
Vertically Integrated
Vertically integrated POS systems offer a suite of integrated software modules from the same vendor. This can include eCommerce, loyalty, shipping, marketing, accounting, etc. This approach makes it incredibly easy to implement new software. Key players in this sector include Square, Lightspeed, and Shopify.
This approach is excellent for many businesses, especially businesses that are just getting started. The convenience and simplicity of vertical integration cannot be matched. Some of the key points that businesses report when they use vertically integrated POS software include:
Fast integration: Because the same vendor owns each module, integration can be prioritized to be very fast.
Simplicity: Vertically integrated tools are tightly integrated and tend to focus on the first 80% of business needs. That is great coverage for many businesses but you may find yourself still needing third-party apps to fill gaps. If you have a special case you must accommodate or need to customize a workflow for your business, though, you may be out of luck. s.
Basic inventory management: Some vertically integrated POS systems only support minimal tracking of product quantity changes over the last 60 days. To effectively plan inventory demand and replenishment, you need complete histories of product movement using purchase orders, transfers, adjustments, and counts. Not having robust inventory management can have a huge impact on profitability.
Slow development: Because vertically integrated vendors develop multiple pieces of software, the pace of development and innovation may be slower than their fully integrated counterparts that leverage dedicated vendors for each platform. This can result in bugs taking longer to fix or your business falling behind new business trends and customer expectations.
Cross-channel payments: Vertically integrated POS usually allow payments to be easily refunded to the original payment method when returning in-store, whether bought in-store or online. This is very convenient but may come at a higher cost. Consider whether your return policy would benefit from this. If your customers are ok with credit for returns, it may not be worth the expense.
Creeping costs: It is so easy and convenient to add new modules but with each new module or seat you add, the cost of your system goes up. Over time, these can really add up. If the module is more basic than a similar "best-of-breed" platform, it may not be the best cost-benefit for the business. Be sure to review your options each year.
Ultimately, a vertically integrated POS system is easier to operate and implement but may be too simple for today's modern business scenarios.
How Does a Fully Integrated POS System Improve My Business?
The right POS system can improve your business both internally, for tracking and strategy, and externally, for better employee and customer experiences.
Benefits of a Fully Integrated POS System
Key benefits of a fully integrated system include:
A single source of product and inventory data that can be published to other sales channels
All of your customer, sales, and inventory information is aggregated within a single system for comprehensive views and insight
Customers can buy online and return in-store or pickup in-store quickly and easily.
Employees have better access to data smoother user experience, leading to less frustration and turnover.
Accumula and Fully Integrated POS Systems
At Accumula, we specialize in creating fully integrated POS solutions that optimize your in-store, online, and cross-channel interactions with customers. Our platform is built to work with Shopify and Shopify Plus, allowing for better inventory management in real-time, more complex order fulfillment options, and better insights into how customers act across platforms.
Upgrading to a fully integrated POS system that talks to all of your business systems make you more competitive both online and in-store.
Get Started Today With Accumula
When you work in your store day in and day out, you see the limitations that a traditional or vertically integrated POS system will create. By switching to a fully integrated model, you can instantly improve your inventory management, speed up your workflows, and grow your business across all of your channels. Contact us today to learn more about how our solutions fit your business.