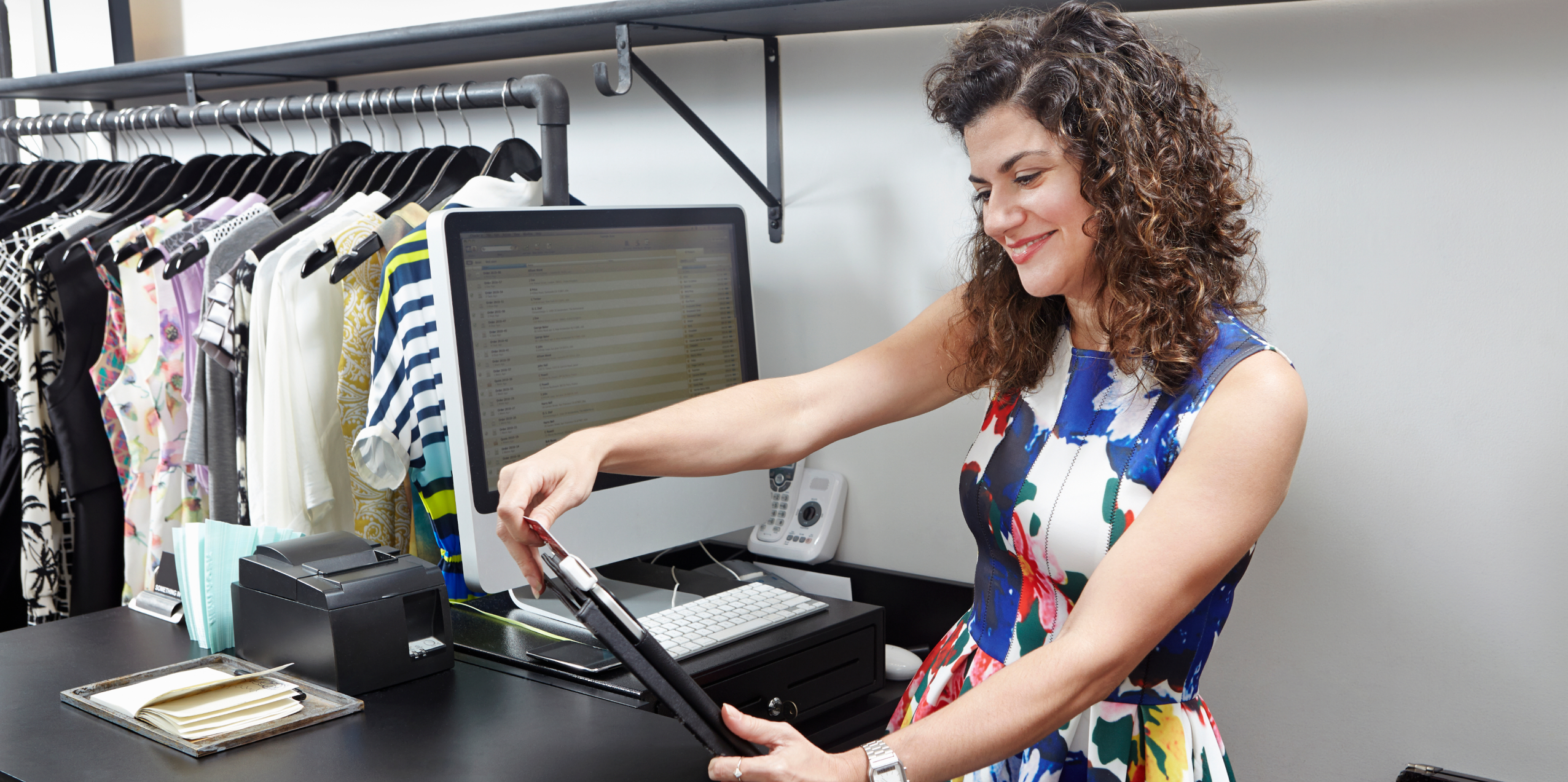 Many retailers already sell online and in-store. But that is only where customer expectations start. Offering a seamless omnichannel experience that traverses both online and in-store is much harder to manage. To win and retain these valuable omnichannel customers, you must tackle the gaps and misalignments between channels so that your brand presents consistent merchandising, tone, and experience wherever customers engage.
One of the biggest challenges in aligning these two shopping realms is not having an adequate inventory and fulfillment processes. Store managers, like you, see these processes fall apart because online and in-store processes aren't aligned well enough for you to:
Predictably reach your revenue targets
Generate more traffic through a strong online and in-store feedback loop
Fully optimize customer experience (CX) to increase customer loyalty
Create an excellent and recognizable brand identity
Don't let poor online integration hold your business back. According to Retail Week, over 87% of consumers make purchases online, and your store's fulfillment systems need to account for that trend without sacrificing your brick-and-mortar operations.
Now let's learn more about how in-store fulfillment and better fulfillment software plays a critical role in creating a great shopper experience and prepares your business for successful growth.
What Is In-Store Fulfillment?
In-store fulfillment is the omnichannel approach of fulfilling online orders through stock at the nearest available retail locations. For example, if a shopper places an online order, the product will be shipped from a nearby retail store to the shopper's address, or the shopper can pick up their order from that retail location.
Using this method rather than shipping from a traditional distribution center shortens the delivery timeline and dramatically reduces shipping costs. Ultimately, orders can even be split between warehouse/3PL and in-store fulfillment to ensure that inventory is as efficient as possible and sales opportunities are maximized.
This method has seen increasing levels of success because of its convenience and speed, with retailers like Target fulfilling 95% of online orders through in-store fulfillment.
Identifying Pain Points Within Your Current System
In-store fulfillment is a scalable, cost-effective distribution solution with many benefits for both retailers and shoppers. Retailers who commit to this strategy have an advantage over their competition because with online sales growing 72% since 2020, fulfillment demand has exploded.
Now used to the speed, versatility, and endless options available through online shopping, shoppers continue to demand increasingly fast and personalized service. They now expect every brand to offer pain-free returns, one hundred percent availability online, and error-free inventory management so they can buy and receive goods with point-and-click results.
You may feel like your company isn't up to the challenge. To achieve success, you must Identify areas where your system currently falls short or is likely to struggle. Let's start by looking at some of the most common pain points retailers that in-store fulfillment solves.
1. Poor Availability and Visibility
Many retailers only fulfill online orders using the inventory on hand in their warehouses. If your website doesn't include inventory from your retail locations, you miss out on online sales and your in-store sales take a hit, too, since shoppers can't tell whether the store has stock so they can swing by and easily pick up what they're looking for.
2. Out-of-Stock Products
Inaccurate inventory breaks the trust between you and your shoppers. If your website says a product isn't available when it is, that's a lost sale. But when your website says a product is in stock but it isn't, that causes a lot of frustration, aggravation, and negative back-and-forth communication.
Not only does this experience push your shoppers toward your competitors, but it can also irreparably damage the customer relationship by creating serious customer service issues both online and in-store.
3. Lack of Choice
When your online stores only fulfill from your traditional distribution centers, that's a hard barrier to the omnichannel experience. It means your business is only equipped to ship orders from the center to the buyer's home, in-store pickup is out of the question. Similarly, if your shopper wants to return the order, they'll have to mail it back. Today's shoppers expect more. A lot more.
When your system integrates with both your warehouses and retail locations, you open the door to in-store pickup and in-store return or exchange options that enhance the shopping experience and give your customers more convenient options.
These three customer-facing problems spell bad news for both your shoppers and your business. But internally, you may see even more pain points like:
Inaccurate product details
Incomplete records of customers and sales
Manual data collection and analysis
A backlog of work in your other responsibility areas because you're manually managing your fulfillments
Transforming Your Fulfillment Strategy With Software
You are probably already committed to several applications to run your retail business. And if you're like over a million online retailers, that list likely includes Shopify. Inventory management in Shopify covers the basics, but to transform your fulfillment strategy, you'll need a fully-featured, scalable inventory management system. Luckily, many POS systems provide deep inventory management. Together with a dedicated fulfillment platform, you can leverage your POS to offer the omnichannel shopping experience that customers now demand.
Rather than sending your orders directly to your 3PL or WMS, the fulfillment platform ties your digital and brick-and-mortar channels together - managing inventory, orders, and fulfillments through automation. Connected to your inventory sources and your sales channels, the fulfillment platform is in the perfect position to make decisions about where to fulfill your orders and exactly how much inventory to make available through your digital channels.
For example, you can ship a product to a customer who lives a hundred miles away from a store location rather than shipping it from your warehouse a thousand miles away; or offer shoppers the choice to pick up products in-store with full confidence that the stock will be there waiting for them. In each of these examples, costs are lowered and customers have more immediate satisfaction. This is good for you and your customers. The more choice and convenience you can offer, the more growth you can achieve.
So before you expand too far by adding new digital channels, you owe it to yourself to get your fulfillment strategy right. Because when you do decide to add more channels, fulfillment will face higher demand and play an even more critical role in your business.
The Benefits of Software
Five of the key benefits of focusing on software-based solutions to your in-store fulfillment challenges include:
Better inventory management through the integration of your online and brick-and-mortar POS systems
A more complete representation of sales from multiple different sources
Clearer availability of products from different retail and warehouse locations
Real-time tracking of orders, inventory, and product movement between shipping destinations
Scalable processes that employees can easily adopt to manage omnichannel order fulfillment
How Do I Transform My In-Store Fulfillment Center?
Transforming your in-store fulfillment processes to allow for better communication between warehouses, retail locations, and corporate headquarters is a key competitive advantage in today's market. Your business can choose between two methods: custom-built approaches, or integrating your current system with Accumula.
Custom
You can manually rebuild your systems through a custom-built tech stack that involves new software systems and processes. This can be cost-prohibitive as you switch to new licenses, try to integrate multiple different systems, and gradually address use cases over time.
Accumula Software
Accumula is built to help your in-store and online channels manage inventory and fulfillment — all without abandoning your current work processes. Through our software, you can integrate more sales channels to your business, build more comprehensive customer profiles, and grow sales and revenue.
Create a Seamless In-Store to Online Experience With Accumula
If you want optimized omnichannel processes with better inventory efficiency, integrate your systems with Accumula. You can improve inventory availability, deliver better customer interactions, and drive revenue. Contact us today to learn more or to schedule a demo.